If you read my blog post on how I bought my first property, you read how I couldn't qualify for a conventional loan, so I had to get creative and partner up with my dad to buy a rental property cash in Florida while I was living in Texas.
Time for property #2! Let the adventure begin!
Not having a green card wasn't going stop me from achieving my goals and I was getting hungry to get property #2.
It was January 2014 when I began to strategize my next move to build another passive income stream. By this time I had already decided that I wanted to become a realtor and start selling real estate part-time (that's right, work a regular 8-5 job and then sell real estate nights and weekends). My goal was to get my license by April 2014.
Finding Partners
While I was working at General Motors, I began talking to 2 friends, Garrett Petticrew and Erik Pinto, about the book Rich Dad, Poor Dad (highly recommend that book – get it now). Both of them were interested in applying the new mindset the book had given them and understood they needed to build other income streams to not be stuck in the rat race. We became great friends and even lived as roommates for over a year. We travelled across the country to leadership conferences together and became very familiar with each other's moral character and trustworthiness & not to mention work ethic. I realized that our goals aligned and that we could work together to achieve our goals faster. Also each of us had a different skill that we could bring to the table. Bringing value to a partnership is key.
They both knew about my situation with immigration and I told them that one of the best ways to get started is by partnering up so that they can start ASAP rather than saving a lot of money to invest in a property. Action is better than inaction.
In talking with my Garrett and Erik, we concluded the ideal investment property would be to buy a rental property under $140K, 20% as a down payment and be 33% partners with each of us putting 33% of the down payment. This meant that we could buy a property with each of us around $12K. By the time April rolled around we had already started looking. Our goal was to buy the property ASAP.
Getting Creative
After talking with a loan officer, we found out that I couldn't be on the Title of the home AND I couldn't be on the loan/mortgage, due to my immigration status. At first I thought this was just going to be a problem with property #1 since I was buying by myself, but it wasn't. I would have to be partner but not own the asset. This was all going to be based on trust and we created an LLC to protect ourselves from liability.
The rent payments would go to the LLC's bank account every month, we would pay our expenses and then we would split whatever was left.
I promised my partners that I could find a rental property in the Austin area and follow the 1% Rule. The 1% is when the monthly rent of a property is 1% of the price of the home.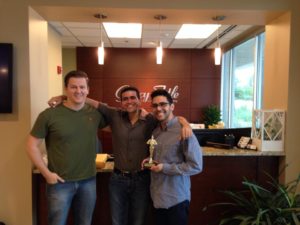 After looking at homes for a few months, we found the home that fit our criteria on the east side of Austin. We bought a single story, 3 bedroom, 2 baths, with a study on the second week of July 2014. 15 days later we found a tenant, signed the lease, and by August 8th, 2014 we had our first passive income stream as partners. My second property at the age of 23.
Check it out!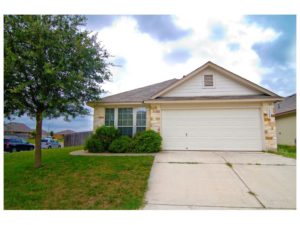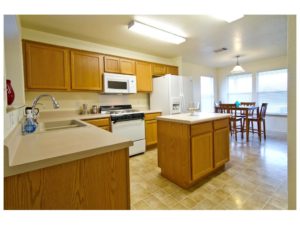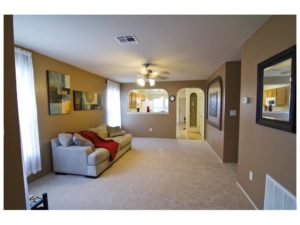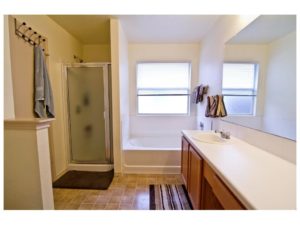 ---
Here are the numbers:
Price of the home: $135,500
Investment per partner: $12K
Rent: $1,350
Monthly Expenses:
Mortgage payment: $880
Allotted for Expenses: $80
Net Income: ~$390
Net Income per partner: $130 a month, or $1,560 a year
Cash on Cash return: $1,560/$12,000 = 13%
Now, $130 a month is not much, but it started covering more than half my car payment. We didn't hire a property manager for this home. We self-managed so it did help us get some more cashflow.
As of February 2017, the property has appreciated about $30K, the current tenants renewed their lease multiple times and we haven't had any problems with the home.
Lesson's learned:
Invest with people that have the growth mindset
Partner with people who you trust
Bringing value to a partnership is key
Create an entity such as an LLC when you partner up with others
Being resourceful and taking action will take you to a new level
Buying a house built in the 2000s will help you save more money in future expenses
When renewing a lease, ask yourself: "Is it worth it to raise the rent by $50 a month and have the tenant move out?" Noting that moving out will bring some expenses to get it rental ready for the next tenant and also have some vacancy while you find another tenant.
I am pretty happy with this property and I am excited that my 2 friends decided to invest with me. Erik now owns a total of 3 properties and Garrett has 2 properties. It is great to see the results after taking action and moving forward towards your goals.
So what are your thoughts? If you have any questions, please comment below!
http://freeby26.com/wp-content/uploads/2016/10/Parrish-House-2.jpg
720
960
Diego
http://freeby26.com/wp-content/uploads/2016/10/UpdatedLOGO.png
Diego
2017-02-07 12:05:09
2017-02-11 05:17:35
Buying Property #2 - Trusting Friends